Campus Studies profile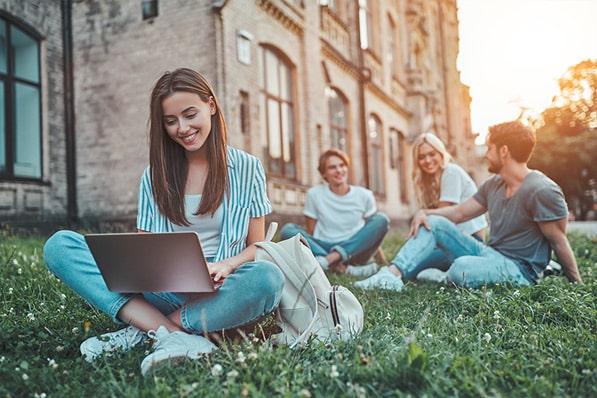 Campus Studies was founded in 1983 as a consulting organization for students at all ages seeking to study abroad.
Campus assists Israeli students to gain entry into the world's leading academic institutions, and offer Israeli students free of charge assistance in registering to professional courses, languages and summer school programs, vocational programs and more.
Campus Studies work with institutions in UK, Italy, Spain, and other European countries, U.S.A, Canada, Australia, New-Zealand and several Latin America countries.
Campus Studies was the first consulting organization established, and is the largest of its kind in Israel. Campus was awarded in 2005 and 2007, by the Australian Ambassador in Israel, a certificate of appreciation for Excellency in service.
Campus also owns in partnership with the Israel largest Portal "Walla" (Owns by "Bezeq", the Israel Telecom company) The first established and the largest education portal; "Walla education" and Walla school which offers online courses in various subjects.
Campus Studies offers in its site, for the benefit of worldwide institutions, information in English about the Israeli Matriculation system "The Bagrut" ** and in addition, a free GPA average calculator.
** Te'udat Bagrut is the official Israeli Matriculation certificate for high school graduates.
The Bagrut is awarded to students who pass the required examinations with a passing mark 56% or higher in each exam. For detailed explanation about the Bagrut and free on-line calculator please visit our website:
https://www.campus-studies.co.il/bagrut/about-israeli-bagrut/ 
Campus departments:
Academic Studies Department
Represents Universities and private institutions around the world. Prospective students receive free of charge assistance and information about Bachelor, Master and P.H.D degrees in Universities worldwide.
The company also assists students to apply and register to Professional and vocational courses around the world.
Desk manager of Italy
Moriel Faramand;
[email protected]
Desk manager of Australia, Canada, UK, USA, Netherlands and Spain
April Rashal; 
[email protected]
Languages Department
Campus is the first established and the largest provider in Israel of students to Language courses worldwide, English in
England, the U.S.A, Canada, Australia and New-Zealand, Italian in Italy, French in France, German in Germany etc.
Desk manager of language and vocational courses worldwide
Eyal Casspi; 
[email protected]
Summer School Department
Campus is the first established and the largest summer School provider of children courses
from Israel to UK, USA and Canada.
Desk manager of children summer courses
Noa Friedman; 
[email protected]
Project Development Department
This department assists worldwide Universities and colleges to locate local Israeli establishments
for mutual cooperation, as well as develop students exchange programs.
Desk manager of Project Development
Amir Ben Dov, CEO; 
[email protected]
For further information:
Campus Studies, Israel
Ramat Efal, Ramat Gan – Israel
1 Hayasmin St, Efal Seminar, Ramat Efal 5296000, Israel
Tel: +972-3-5354449
Fax: +972-3-5354465
email: [email protected]
https://www.campus-studies.co.il/
https://yoram.walla.co.il/
https://mazaltov.walla.co.il/
https://school.walla.co.il/
https://www.israel-fair.co.il
A bit of Campus History
Campus Studies was the founder of leading educational programs and institutes in Israel:
2013 – Joining as co-partners (50%) the Israel-Fair, the largest education fair of Israel  
2012 – the establishment of Walla School portal, on-line education aid for children and students at all ages
https://school.walla.co.il/?m=1
2011 – the establishment of walla Mazal Tov https://mazaltov.walla.co.il/
2003 – International Educational Services – Bulgaria LTD – was founded in order to implement
The Michael Method, a unique Method of Fulfilling Individual Potential to Attain Excellence.
2000 – Foundation of the Israeli largest internet education channel https://yoram.walla.co.il/ 
for higher and  professional education,
started operating in 2001, in partnership with the largest portal in Israel,  https://www.walla.co.il/
1996 – The Israeli Extension of The University of Derby founded in 1996 and since then more than 15,000 students enrolled to its 5 schools and 16 programs.
1996 – Henley Management College – Israel's first executive M.B.A program.
1995 – The Academic College of Law – Founded in partnership with the Hebrew University of Jerusalem.
1994 – The Israeli extension of The University of Coventry – The first foreign extension and private higher education institute to Israel, started operating in 1995 with the collaboration of Israel – based Ruppin College".
1983 – Foundation of Campus Studies